Our Learning Centers
Our learning centers encourage creativity and movement throughout the day and are an essential part of the Abacus curriculum at every age-level. All of our students, from the youngest infants and toddlers to our Preschool and Kindergarten friends, get to spend time in the library, gymnasium, computer lab, creative movement studio, and art studio, as well as receive lessons in Spanish.
Creative Movement Studio (All-Ages)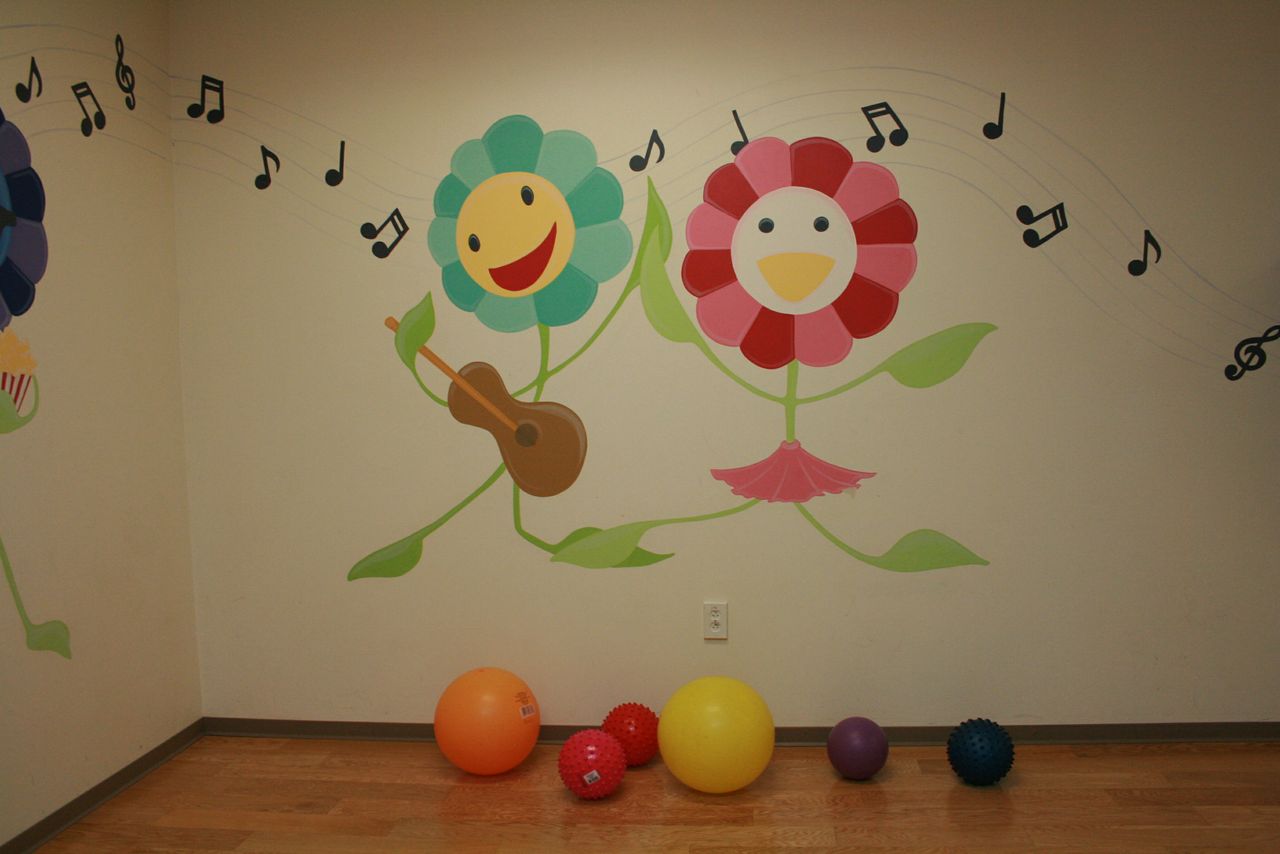 The Creative Movement Studio is spacious and enjoyed by all age groups.
In this studio, children can dance to music and develop their intra-personal and social skills. Each class is encouraged to put in a yoga video (mats are provided) or other movement DVD. With its large mirrors and dance bar, it is the perfect place to practice ballet and tap moves. Self-defense class is offered as well. In addition, you can learn to play the guitar and piano from our enrichment instructors.
Children present their achievements in yearly recitals.
Art Studio (Young Preschool, Preschool, Pre-K, Kindergarten, After School)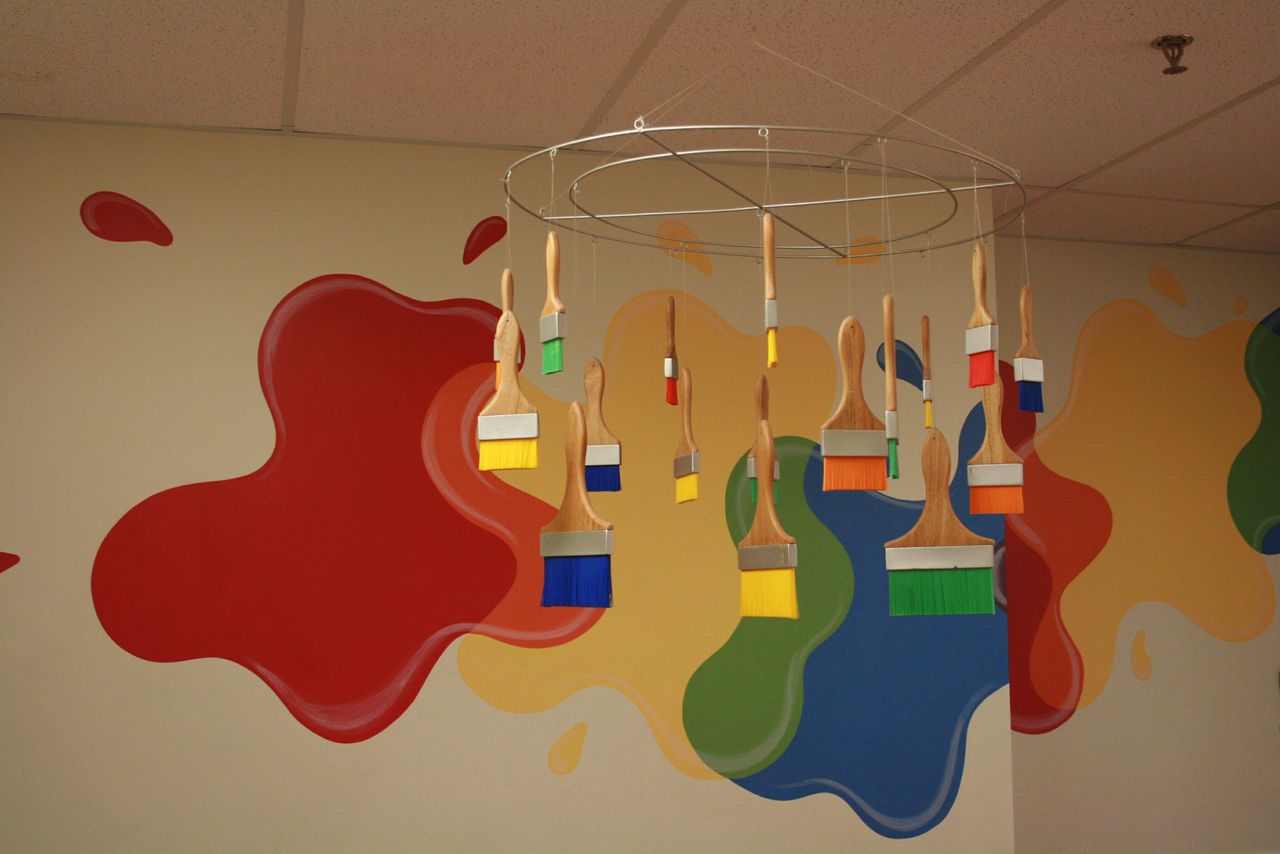 Here at Abacus, our curriculum encourages each child to use their creativity. Each child, starting in our Young Preschool program, will visit the art studio each day for a 30-minute lesson with our degreed art teacher. The lessons are built around the monthly and weekly themes so that the art lessons compliment what they are learning in the classroom.
For our younger learners (infant and toddler care) art projects are conducted in their classrooms on a regular basis so that they can begin to explore their creativity.
Spanish (Preschool, Pre-K, Kindergarten)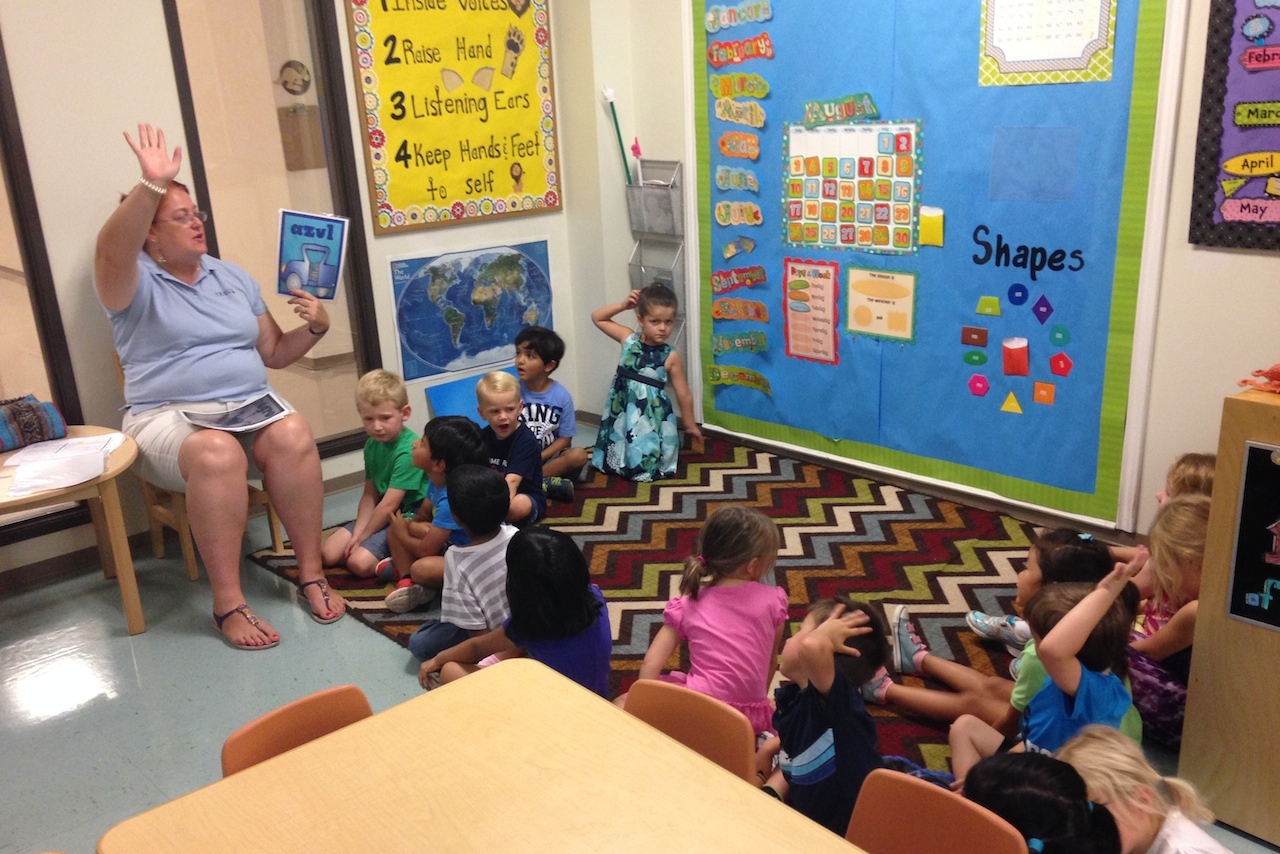 Our Spanish teacher visits all classrooms, Preschool and up, for Spanish immersion lessons using a fun mix of songs, games, and storytelling. Each month, we have a Spanish theme (as close to the class theme as possible) that adds new games and vocabulary weekly.
Computer Lab (Young Preschool, Preschool, Pre-K, Kindergarten, After School)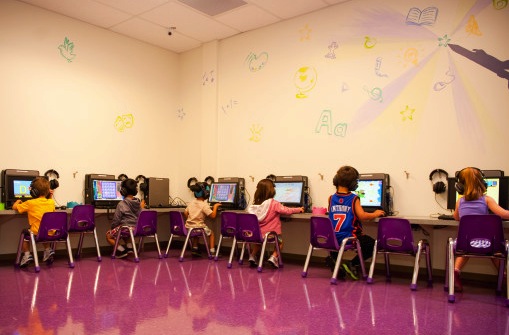 Our young preschoolers and up will visit the computer lab each day.
The computer lab is filled with educational programs and games to keep your child stimulated while exploring technology. They will learn basic computer skills while practicing number recognition, letter sounds, and science concepts, just to name a few.
Library (Young Preschool, Preschool, Pre K, Kindergarten, After School)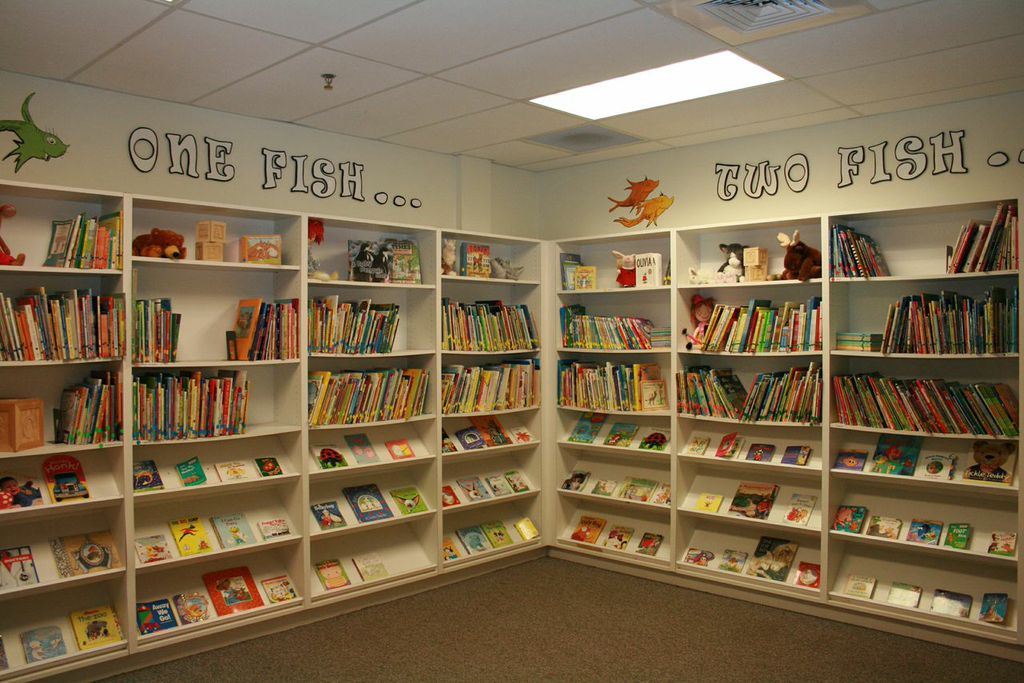 Our young preschoolers and up visit the library each day.
The library is divided into sections based on the themes throughout the year. In the library, teachers read books to their classrooms and let the children explore books on their own. We also have a listening center in our library where a group of children can listen to a book while they practice how to turn pages and care for books. We have a selection of award-winning books as well as popular children's literature from The New York Times bestsellers list.
Gymnasium (All-Ages)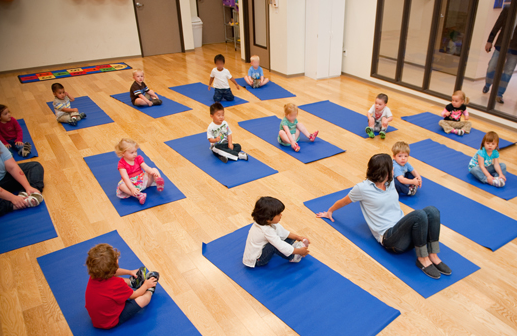 We actually have two gyms at Abacus. Because different age groups have different needs in a physical play space, we have one for the big children and another for our smaller friends.
Young preschoolers through kindergarteners take part in physical education in our large gym. There, the gym teacher leads classes in a wide range of developmentally appropriate activities that strengthen gross motor skills and improve agility. Our infants and toddlers use their gym daily to develop gross motor skills and stability. The infant gym is filled with soft play climbers and tunnels. They can practice pulling up, climbing, and crawling. We believe that physical education instills a stronger sense of self-worth in children. They become more confident, assertive, independent and self-controlled through the mastery of skills and concepts in physical activity.