Young Preschool Program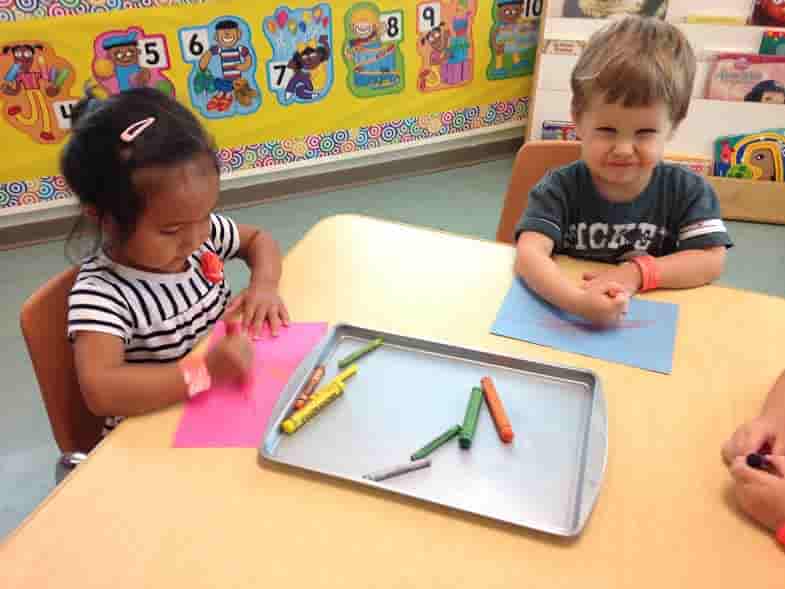 "When children make mistakes it is up to us to show them this is an opportunity to learn. It is a teacher's duty to not only give children knowledge but help them find joy in the process of creating and learning."
– Katie McClure, Curriculum Manager
In our Young Preschool program, our teachers work with your child to build on the skills they have acquired in our Toddler Care program through hands-on activities that begin to explore math, science and literacy. We keep the atmosphere fun and safe so that your child develops a positive association with learning that they can carry with them through the rest of their education.
For physical development, our teachers and dedicated gym coach will organize activities to refine coordination and motor skills. In our indoor gym and on our outdoor playground, your child will be running, jumping, climbing, throwing, passing, and having a blast enjoying how much they can accomplish on their own.
Young Preschool children also begin to visit our art studio and work with our degreed art teacher who selects educational projects specifically designed for this age-level.
In math, your child will learn how to recognize values and shapes, as well as how to sort and match. During literacy activities, our teachers will focus on letter recognition and beginning phonics — all the while passing along a love of books.
Young Preschool Learning Objectives:
Inspire creativity.
Explore music, math, art, reading, etc. through play and song.
Build confidence, curiosity, and physical skills.