Early Childhood Education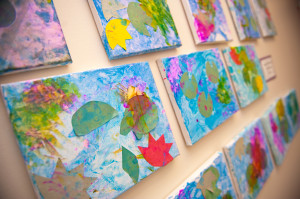 The curriculum chosen for Abacus School is based on child development, focusing on the individual child's social, emotional, and intellectual needs. Our childcare professionals encourage exploration and growth in a well-equipped environment that is stimulating, safe, consistent, and nurturing. We strive to encourage your child's natural curiosity and to instill in your child a life-long love of learning.
In addition to an exemplary curriculum, we are committed to working closely with parents and children toward the welfare of the whole family. Parents are welcome to visit the school at any time, and parent forums are offered throughout the year.
Cleanliness and safety are important throughout our school, and housekeepers on the Abacus team keep all areas of our school clean, organized, and fresh throughout the day.
Our curriculum is theme based, and each week includes a variety of early childhood education activities. Primary focus will be on virtues; colors; math, science, and social studies activities; and language skill development.